Being a grown up kind of happens all at once. Obviously you are always evolving and learning and go from childhood to adulthood in much more thoughtful phases — but when push comes to shove, it's almost an overnight experience. One day you eat cereal in fist fulls out of a box and the next day you are making pesto from scratch and drinking wine because you like the taste.
It's both a process and it's all at once. And, because it is so sudden — maturity kind of just happens to you, like winning a raffle — never expected but always hopeful — your taste has to evolve quite suddenly too.
There is also another piece of the puzzle that wants to celebrate the life you've built — survived like a game of Jenga that could crash at any time — but it doesn't and hasn't– and that is worth recognition (or a fancy ottoman at the least).
Thus, you need to make purchases that can speak to the person you are while simultaneously investing in home decor that might be able to stand the test of time (last and not fall apart #goals). It's time to trade fleeting fad for forever-ish furniture. So, in no particular order are some pieces that are adulting effectively (give the illusion you got life down pat).
A buffet is like a bigfoot, one of those things that you've heard about, maybe someone you know has seen one, but you never thought it existed or rather that you needed it personally. Think again. It's real and it functions great as a bar of sorts in a dining room and is a great place to store stuff too.
A sofa is like a cheerleader in high school, popular and adored. But purchasing a couch that is both cute and quality can be challenging. This one is a great color that is neutral without being boring and is sturdy and can handle some real life living.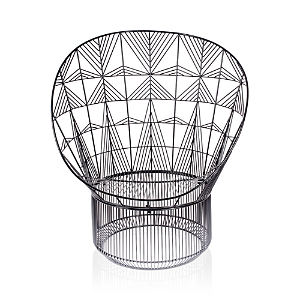 Deviate from the path and don't be sorry. A chair is where you can go rogue in a good way. A piece that is fun and can say something about your personality is always a great pick. This one says maybe I was a Disney villain in a past life.
Area rugs can make or break a room. So, no pressure but choose wisely. Some rules of thumb — less is more and color is your friend. This may sound like an opposite idea but take your cue from this choice, strong blue hues and simple enough to go with everything.
Tea for two or picnic for four? Dining tables can be expensive and feel stuffy. So, this upscale picnic-esque piece is a perfect pick. You can always upgrade the chairs later and add a runner — but it's a great starting piece that should be able to keep up with your life needs!
Funny enough you will never drink coffee at your coffee table but it will be a center point of your home. My personal preference is simple so that it can be topped with lots of creative creatures (a cool chess board, maybe a gold vase, you know).
A fancy lamp is like a pair of diamond earrings — everyone wants them but they're totally not needed, until you have a pair, you wonder how you ever lived without. The same is true of a lamp. It's an instant design boost and can actually double as a piece of table art.
A bench for me is a utility player. It functions in almost all spaces and can make up what your budget might lack in ability to buy art or wall paper a room. So go bold with design and or print!
Maybe you're wandering through an open air market, maybe you're at a villa in Mexico, the right lighting fixture can create an ambiance and set the tone and mood of your room. It makes the space your own. It says you care and you're staying put for a minute. This one has magical airy vibes that is bohemian yet classic.